Trimetals Sponsored MTB Rider gets Elite Class Promotion
May 13, 2019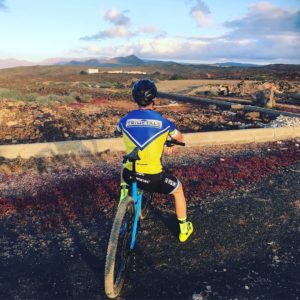 For 2019 we continue to sponsor mountain bike (MTB) champion Tony Revell.
This year Tony has been promoted to the Elite category which is the highest level of MTB cycling; he will now not only be taking on the UK's best but also MTB XC racers from around the world.
An update on his 2019 season races so far:
His first race of the year was at the end of January in Lanzarote, this was a major event against a strong field of world class elite athletes. After 4 tough days of racing he finished an impressive 33rd in the premier elite class.
Next was the Southwest Regional XC race in Exeter. The slippery technical conditions managed to play to his strengths and although still tired from Lanzarote he recorded his first win of the year.
After Exeter was Hadleigh Park in Essex to race the in round 1 of the Eastern Regional Series. After a strong start and holding 2nd for the early laps of the race he had a few dramas but got caught up with another rider losing ground on the front runners and finished 5th.
Last year was exceptional for Tony, his best results were as follows:
2018 Expert National Rankings 1st 
2018 Expert Southern Champion
2018 Expert Southern Series 1st
2018 Masters National Champ 
2018 Expert National Series 3rd
2018 Masters UCI World Championships 16th
Including over 20 podiums along the way. 
We will continue to keep you updated with the progress of Tony throughout the year.