Built for Life (BfL12)

PROTECT A CYCLE – SECURE BICYCLE STORAGE
A guide to how Trimetals products can help towards achieving the BUILT FOR LIFE (BfL12) accreditation.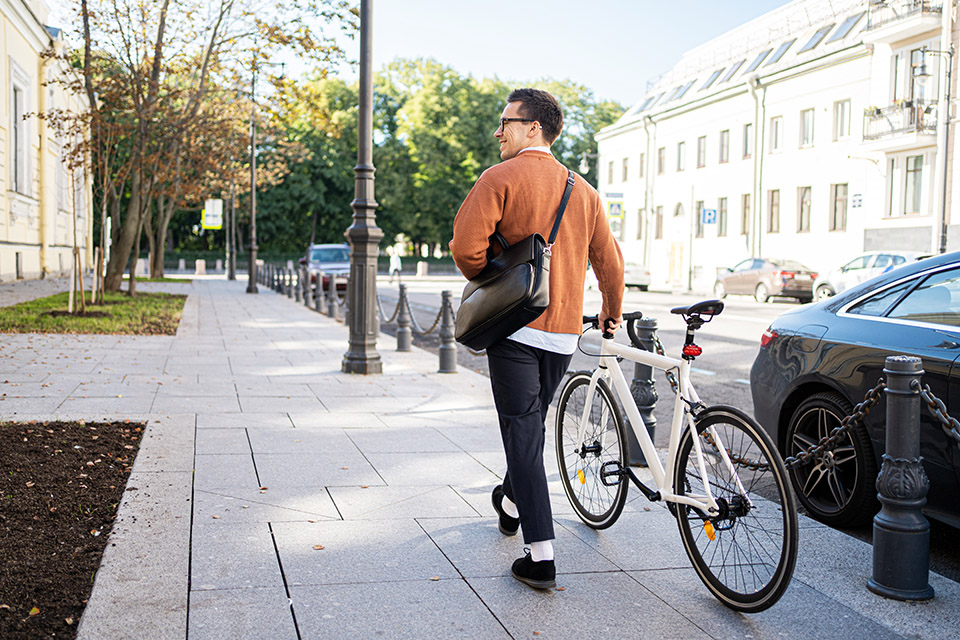 What is the BUILT FOR LIFE accreditation?
Built for Life (BfL12) is England's leading process for creating well-designed homes and neighbourhoods – used by an increasing number of home builders, local authorities and community groups.
Endorsed by the government and cited in the proposed modifications to the National Planning Policy Framework, Building for Life 12 is managed by three partners – Design Council Cabe, Design for Homes and the Home Builders Federation.
BfL12 was created in 2012 to support the Government's commitment to:
Building more homes
Building better designed homes and neighbourhoods
Creating a more creative and collaborative planning system
Involving local communities in shaping development proposals
BfL12 is designed to be used as a design dialogue tool, a basis for discussion with 12 simple, easy to understand questions around which ideas can be shared and explored. The questions are as follows;
Integrating into the neighbourhood
1 Connections
Does the scheme integrate into its surroundings by reinforcing existing connections and creating new ones, while also respecting existing buildings and land uses around the development site?
2 Facilities and services
Does the development provide (or is it close to) community facilities, such as shops, schools, workplaces, parks, play areas, pubs or cafes?
3 Public transport
Does the scheme have good access to public transport to help reduce car dependency?
4 Meeting local housing requirements
Does the development have a mix of housing types and tenures that suit local requirements?
Creating a place
5 Character Does the scheme create a place with a locally inspired or otherwise distinctive character?
6 Working with the site and its context Does the scheme take advantage of existing topography, landscape features (including water courses), wildlife habitats, existing buildings, site orientation and microclimates?
7 Creating well defined streets and spaces Are buildings designed and positioned with landscaping to define and enhance streets and spaces and are buildings designed to turn street corners well?
8 Easy to find your way around Is the scheme designed to make it easy to find your way around?
Street & home
9 Streets for all Are streets designed in a way that encourage low vehicle speeds and allow them to function as social spaces?
10 Car parking Is resident and visitor parking sufficient and well integrated so that it does not dominate the street?
11 Public and private spaces Will public and private spaces be clearly defined and designed to be attractive, well managed and safe?
12 External storage and amenity space Is there adequate external storage space for bins and recycling as well as vehicles and cycles?
BfL12 Rating Explained
Building for Life is about recognising the developers that perform well against the 12 questions. A simple traffic light rating system identifies which the above questions have been well considered/resolved and those that require further consideration.
A 'red' indicator suggests that one or more aspects of the design need to be considered; 'amber' indicates a need for further refinement. 'Green' indicates one or more aspects of a scheme have been well considered and resolved.
Developments that achieve 9 'greens' are eligible for 'Built for Life™' accreditation.
Developments that secure all 12 'green' indicators are eligible to apply for a Built for Life™ 'Outstanding' quality mark.
How can Trimetals products help?
Under question 12, BfL12 recommends external storage requirements of individual households to be considered. Residents will need a secure place to store cycles and garden equipment.
Trimetals ProtectaCycle is specifically designed for the secure storage of bicycles. It's already hugely popular among specifiers and architects.
The product has been rigorously tested by BRE (Building Research Establishment), and have been proven to cope with the evolving tools and methods used by bicycle thieves.
The entire Protect a Cycle product range is certified by the Loss Prevention Certification Board to its standard of LPS1175: Issue 8, Security Rating 1A and Secured By Design approved.
Thames Valley police has installed the stores to protect its own bicycles at a site in Buckinghamshire. And they recently featured the RHS Hyde Hall Flower Show (2022) within 'The Secured Garden' presented by Designing Out Crime Officers from the Essex Police.
Contact Information
Please contact us if you require any further information or require a quote – we offer sizeable discounts for larger orders. Tel: 01258 459441, email: info@trimetals.co.uk