Downloads
Download our brochures
For those interested in exploring our huge range of high quality Trimetals outdoor metal products, the brochures below offer a detailed look at our full metal shed range, as well as our extensive array of storage options.
The specialist mobile home storage brochure offers a more focussed, yet equally in depth look at the complete Trimetals range of mobile home storage options including gas cylinder storage units. These storage buildings are able to be used anywhere, but the unique designs make them ideal for use with mobile homes.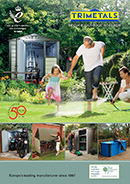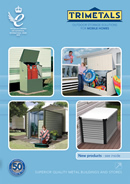 Online Page-Turning Brochures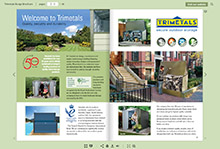 Assembly Instructions
While all of our high quality metal products come packaged with easy to understand Trimetals assembly instructions, we have included a few pieces of supplementary documentation, in order to give you a better idea of what to expect when you receive your order, and provide a better impression of how the assembly process will take place.
We have included a PDF of our storage unit instruction manual to give customers a taste of just how easy the assembly process is. The shed assembly video acts as a 3D companion to our shed assembly manual, providing a handy step by step visual guide to the construction of Trimetals metal sheds.