How can a rectangular static caravan look ship-shape?
February 21, 2017
When it's a mobile home using strong, secure metal storage to keep all your leisure equipment safe and tidy.
With spring just around the corner, thoughts are turning to the holiday season and making the most of our long weekends, short breaks and longer escapes – especially if you have a mobile home and plan to get the most enjoyment from it that you can.
Alongside holidays comes a wealth of leisure equipment, toys and games but it can be a challenge to keep that all secure and dry without cluttering up your inside haven with such things as barbecues, bikes, toys, tennis rackets, inflatables and fishing gear.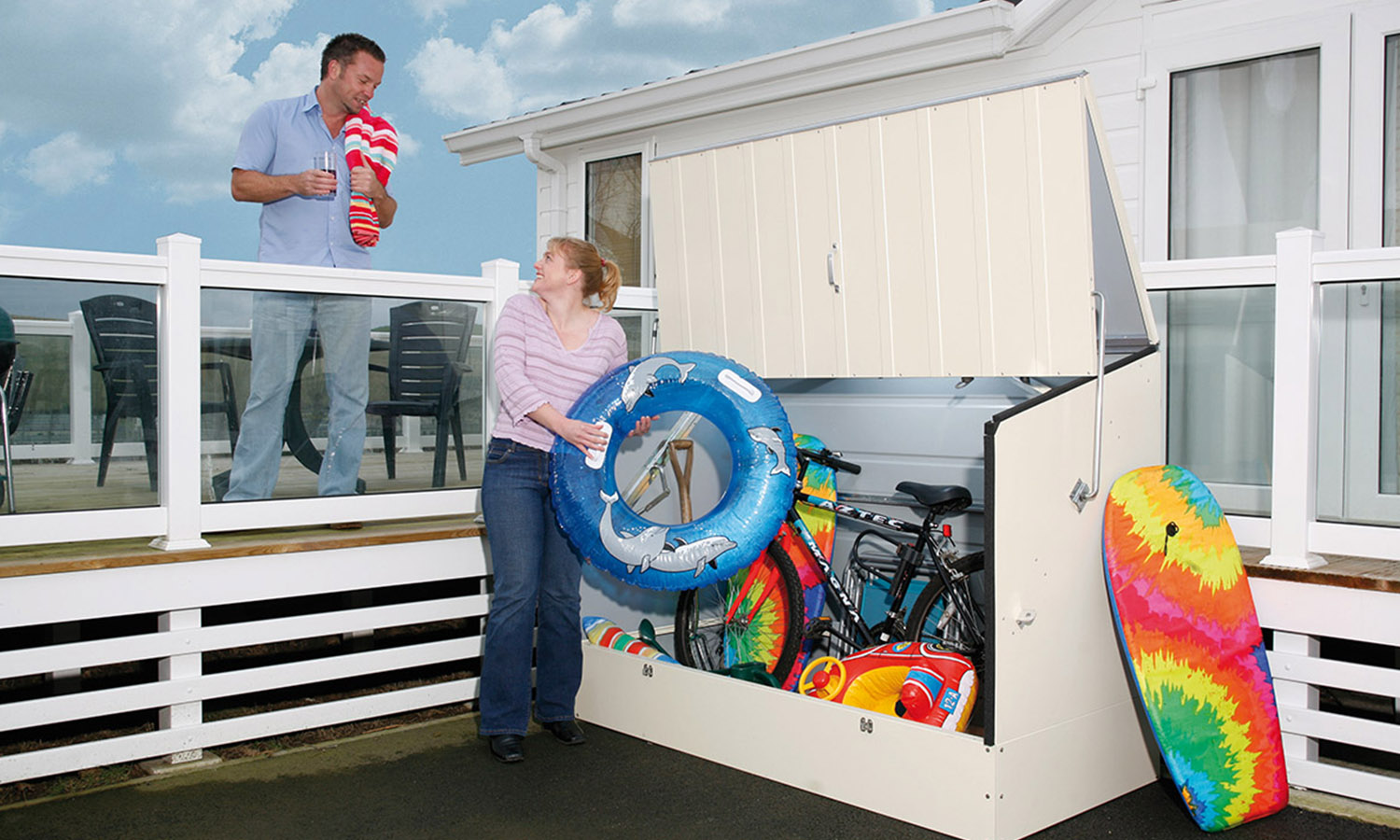 Thousands of people on static caravan and holiday home parks have solved the problem with the help of secure, durable and watertight metal storage units from Trimetals.
True to the holiday spirit, convenience is a major feature of Trimetals' storage solutions for mobile homes. All models are supplied in a convenient flat pack and are simple to construct because all major components are factory assembled. They come complete with all necessary fixings and easy to follow illustrated assembly instructions. Once in place, the storage units are also easy to use, featuring a unique spring assisted opening action which allows complete "walk in" access. With this design heavy or awkward lifting is all but eliminated as stored items are easily accessible.
Unlike wooden or plastic alternatives, Trimetals' UK-manufactured units are made with PVC-clad steel so they are both strong and durable. Importantly, they are also fire-resistant (a certificate is supplied with each product) so are not subject to site restrictions that outlaw some other storage solutions for static and mobile homes.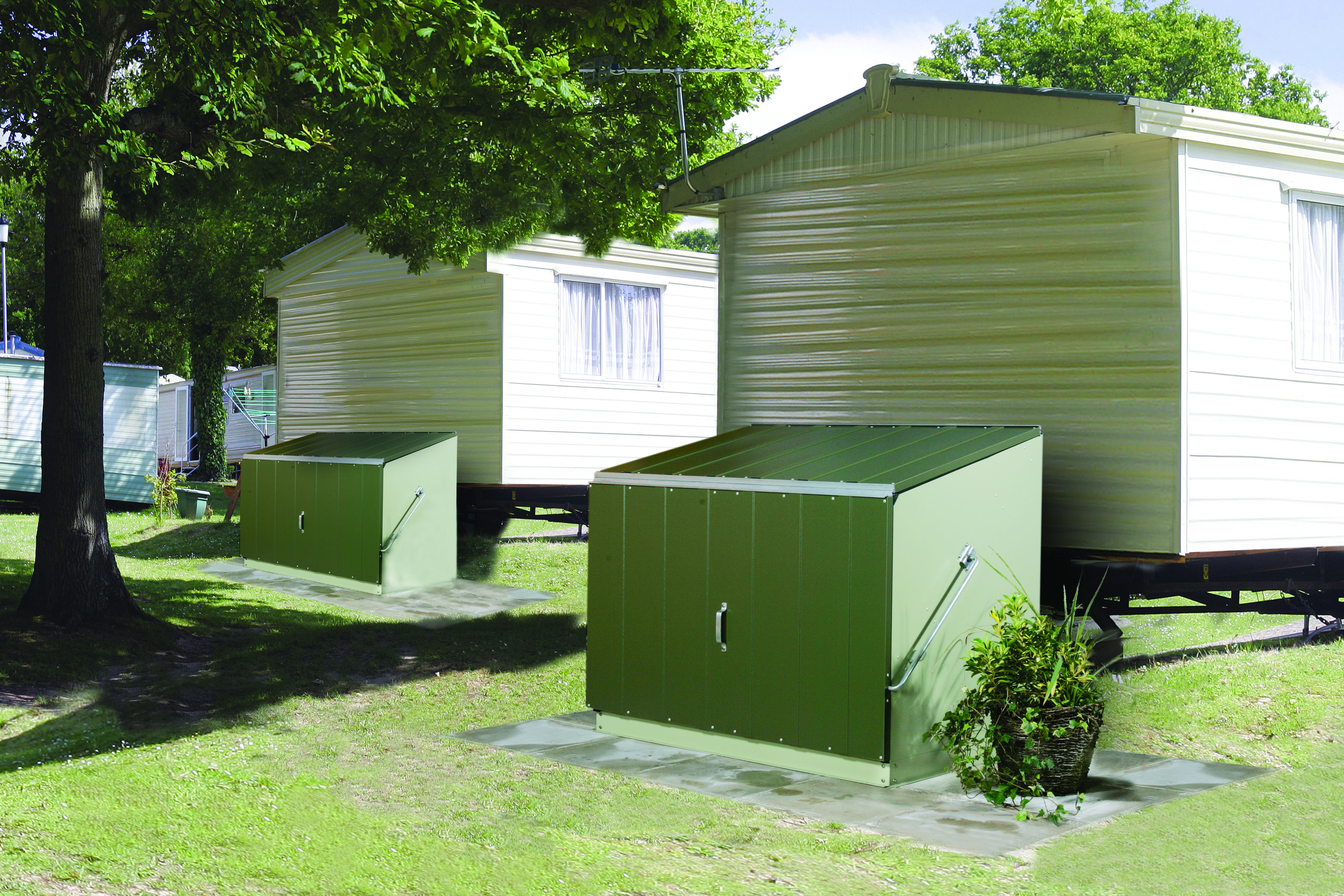 With a 25 year panel guarantee, Trimetals storage units will not warp, become weak and brittle, crack or discolour over time – even in coastal locations. So, they offer excellent long term value for money.
You can find out more about the complete range of storage solutions for static caravans and mobile by clicking here