Base Type 2 – Concrete paving slabs laid on gravel bed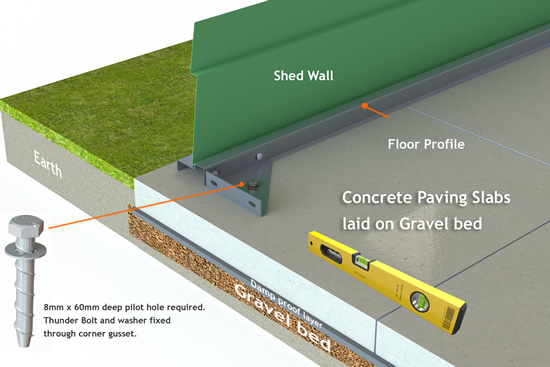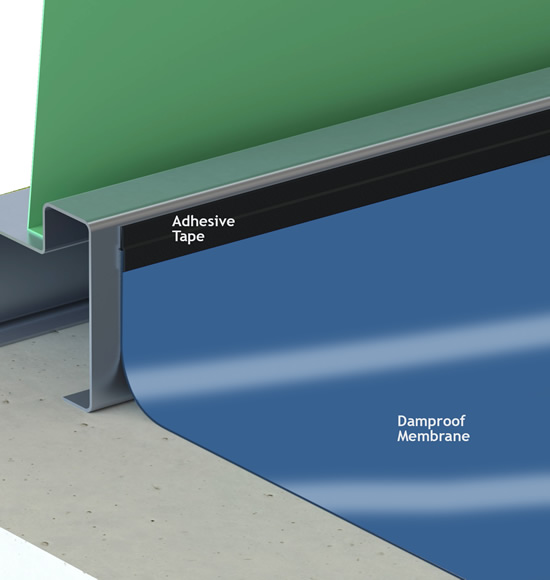 Good quality concrete paving slabs laid on to a flat and level gravel base. A thick polythene sheet should be placed either under the slabs or alternatively on top of the slabs, which will help prevent moisture rising inside and possibly causing condensation. We would also recommend using our optional wooden floor kit, which is essential if you wish to place the polythene sheet membrane on top of the slabs, as walking on top of the sheet will damage it. The "Thunderbolt" fasteners (supplied) are ideal for bolting the shed down onto slabs, as the holes required (drilled down through the corner gusset into the slab) can be made after the shed is in position. It is important that the base MUST be flat and level.
IMPORTANT: this information is for use as a guide only – you must ensure that your shed is securely fastened down. Trimetals cannot be held responsible or liable for damage or injury caused by products which are not secured properly.