Her Majesty's Lord-Lieutenant presents Queen's Award
January 4, 2017
December has seen a 'right royal' celebration of Trimetals winning the Queen's Awards for Enterprise.
Following the announcement of the prestigious award earlier this year, Her Majesty's Lord-Lieutenant of Dorset, Angus Campbell, has recently visited Trimetals Limited to make a formal presentation in recognition of the company's significant and sustained growth in global markets.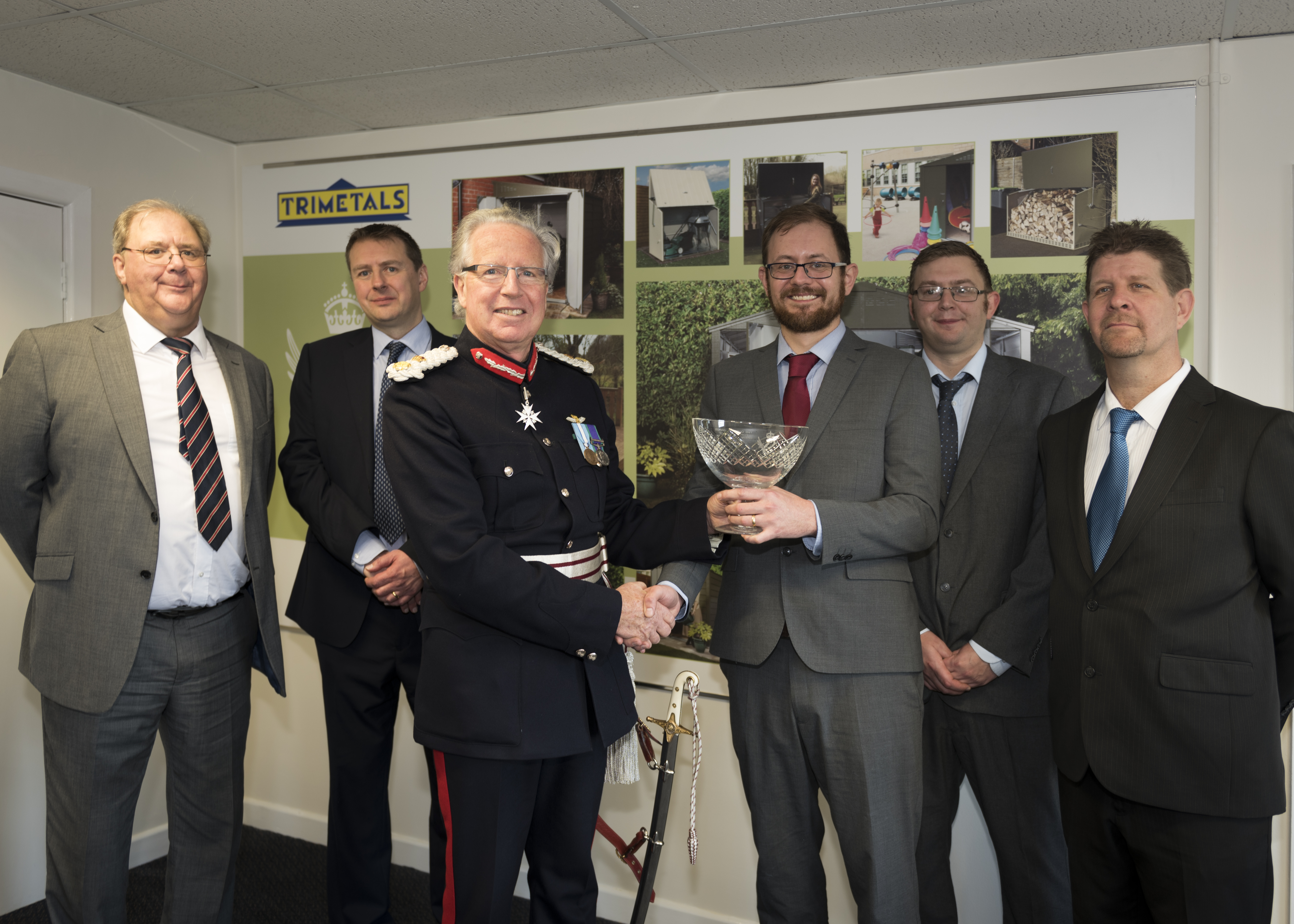 Representing the Crown, the Lord-Lieutenant took a tour of the factory, meeting the company's staff and learning about the wide range of products that has brought international success for the specialist metal storage manufacturer.
During the formal ceremony the Lord-Lieutenant presented the coveted crystal bowl to Trimetals' International Sales Executive Ben Smith who said: "This is an incredibly proud day for all of us here at Trimetals and for British manufacturing. The entire team works tirelessly to ensure every product made here in Dorset is world-class – whether it's destined for a local retailer or some exotic shore in the southern hemisphere."
The award, for International Trade, honours Trimetals' impressive export figures, with its products proving popular around the globe. In the last six years the company's international sales growth has averaged 33% per annum and totalled 283%. Overseas trade now accounts for 18% of the company's revenue. The awards are made annually by HM The Queen and are only given for the highest levels of excellence demonstrated in each category and this is the second royal badge of honour for Trimetals, with its products having recently achieved status as the only metal sheds and garden storage approved by the Royal Horticultural Society.