Protect a cycle Pro
The Protect a Cycle Pro has been designed to offer outstanding security, for when the ultimate in cycle protection is required. With the highest product specification on the market, Protect a Cycle Pro is the strongest, most secure cycle storage we have ever produced.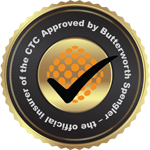 The design is tested and certified by the Loss Prevention Certificate Board, earning the LPS1175 Security Rating B3 SR2 (no other product available in the UK has passed this extreme testing). It has also achieved the Police SBD mark (Secure By Design) "Police Preferred Specification".
Protect a Cycle Pro is supplied complete with integral metal floor, two specially designed stainless steel hasps incorporating padlock protectors, three heavy duty padlocks, high security chain and ground anchor (all fixings for bolting the product down are also included).
The impressive internal security prevents bicycles from being removed from the product in the unlikely event that the outer security is breached.
Strength
Protect a Cycle Pro's superlative strength and rigidity comes from its extremely robust construction. It incorporates PVC coated galvanised steel panels that are 40% thicker (compared with our standard Protect a Cycle), this special panel material is also maintenance free, fire resistant and guaranteed against corrosion for 25 years.
Security
Offering unrivalled security, Protect a Cycle Pro's high specification is ideal for professional or heavy duty applications in the harshest environments.
As this product is approved to LPS1175 it is suitable for all Code for Sustainable Home building projects.
Convenience
Protect a Cycle Pro is larger than comparable cycle stores (including the standard Protect a Cycle) and is able to comfortably accommodate the latest hybrid cycle designs. The generous dimensions allow for up to three adult cycles to be stored and our patented design, incorporating gas strut assisted opening action, gives complete and easy access.
For the ultimate in secure cycle storage, Protect a Cycle Pro offers an unrivalled solution.
Official Police SBD Approved
(Watch video below)