Features
Protect a Bike™ Benefits
Secured by Design tested and approved – POLICE PREFERRED SPECIFICATION
approved to Loss Prevention Certification Board LPS1175 – Security rating 1 and 2
ground anchor, security chain with padlock, secondary front door lock and PIR alarm are included.
strong, rigid construction
maintenance free
pvc coated galvanised steel panels - 25 year guarantee
secure siting - bolts down onto a hard surface from the inside
stainless steel exterior panel fixings
wide double door access
doors can be placed either end of garage
keyed lock with cammed locking bar locating to both top and base of door
simple assembly - step by step illustrated instructions
stores up to two motorbikes (largest model)
insurance discounts usually available
motorcycle is out of sight
recommended by uk's leading magazines
wide range of optional extras
maintenance free - lasting good looks (no painting)
fire resistant - complies with national building regulations
superior manufacture - Lloyds ISO quality approved
complete motorcycle protection at an affordable price
Description
Protect a Bike is a unique metal motorcycle garage that offers significant benefits over other anti-theft devices for motorcycles and scooters.
Combining convenience with security, it keeps your motorcycle completely enclosed and out of sight - safe and protected from the elements – and once assembled is maintenance-free and fire resistant.
Constructed with superior quality PVC coated galvanised steel, each of the three different size options is guaranteed for 25 years and they are the only secure motorcycle storage solutions to have achieved Loss Prevention Certification Board approval to both level 1 and level 2. Protect a Bike has also been awarded the Secured By Design mark - the official Police Preferred Specification.
More than just a garage, Protect a Bike comes as a comprehensive, yet affordable security package as it also includes a heavy duty ground anchor (Gold rated by Sold Secure) and 1.5m chain with padlock (both Thatcham Approved) for securing the motorcycle inside the garage. There is also a stainless steel hasp and padlock for the front doors (which is in addition to the standard door bolting system) and a battery operated PIR alarm system. Also all external bolts are fitted with lock nuts to prevent panels being removed from the outside.
By having your own secure motorcycle storage you can rest assured that you are protecting both your bike and your financial interests as discounts given by insurers could pay for the garage over time.
Official Police SBD Approved
(Watch video below)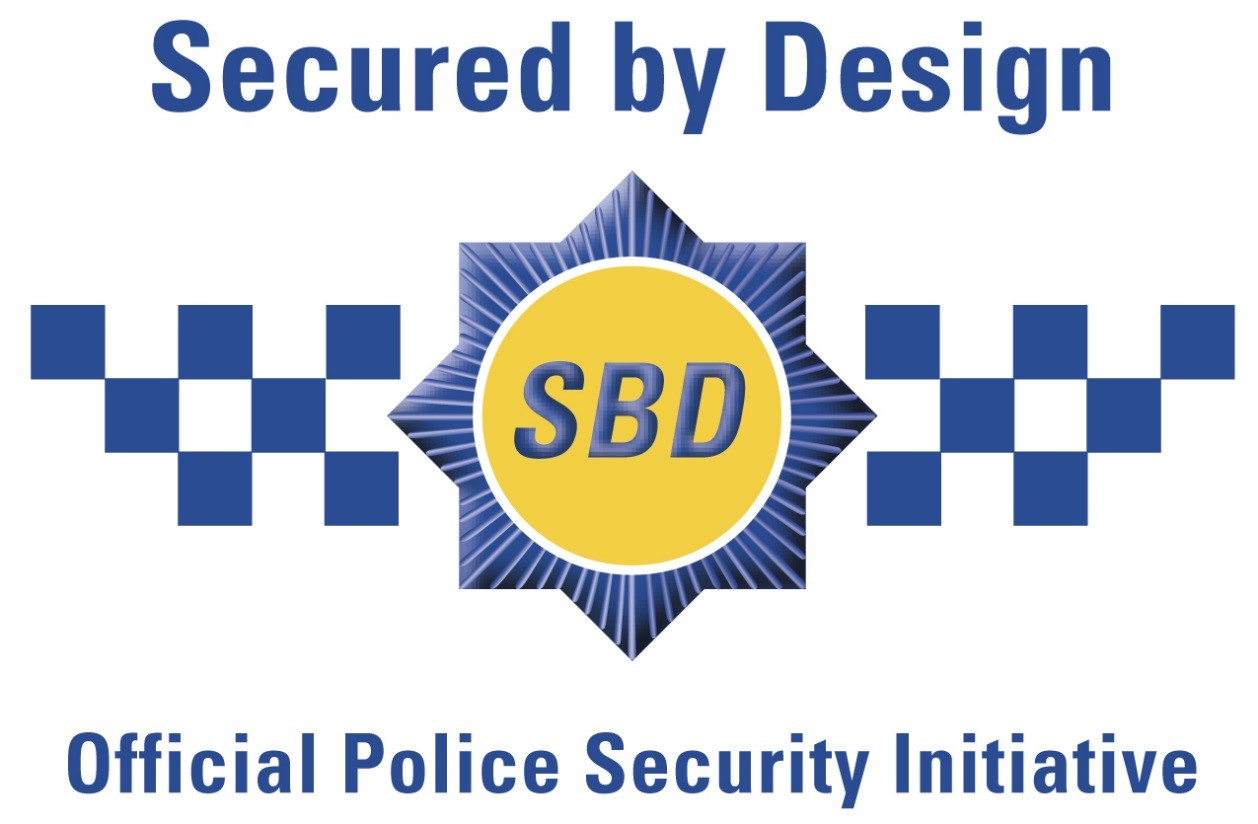 Dimensions
PAB 940
All sizes are internal
Dimensions in Metric (Millimetres)
| | |
| --- | --- |
| Length | 2625 |
| Width | 1310 |
| Height to Apex | 2100 |
| Door Width | 1160 |
| Hard Base Area | 1760 x 3075 |
PAB 950
Dimensions in Metric (Millimetres)
| | |
| --- | --- |
| Length | 2625 |
| Width | 1540 |
| Height to Apex | 2100 |
| Door Width | 1395 |
| Hard Base Area | 1990 x 3075 |
PAB 960
Dimensions in Metric (Millimetres)
| | |
| --- | --- |
| Length | 2625 |
| Width | 1760 |
| Height to Apex | 2100 |
| Door Width | 1395 |
| Hard Base Area | 2210 x 3075 |